The UK's port of Lowestoft, part of Associated British Ports (ABP), has invested GBP600,000 (USD732,000) to enhance its infrastructure in support of the partnership between international energy logistics provider Peterson and ODE Asset Management (ODE AM).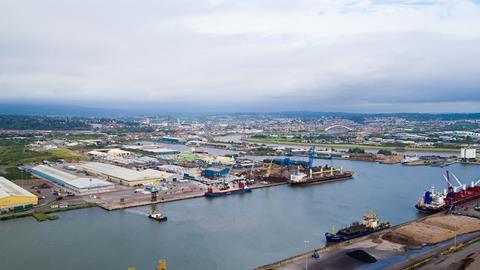 Over the last 12 months, it has invested in the upgrade of the Town Quay within the inner harbour, which is Peterson's main base in Lowestoft, including the enhancement of security features, resurfacing, reconfiguration of buildings, the installation of new fencing, sub-surface fuelling facilities and power upgrades.
Peterson recently signed a contract with ODE AM to provide integrated logistics services, including quayside services, fuel bunkering, road transport and other logistics support for ODE AM-managed offshore assets in the southern North Sea. Peterson will provide these services from its Lowestoft base.
Jason Hendry, managing director for England and renewables strategy at Peterson, said: "We have made a long-term commitment to the port of Lowestoft, and we feel confident that ABP's recent infrastructure improvements, together with our own plans to establish a new control tower at the port, will help us to deliver service excellence to all of our customers in the years ahead."
ABP has also invested in its marine services by acquiring state-of-the-art pilot boats across the group including the Kingfisher in Lowestoft. These enhancements, ABP said, will contribute to attracting more business from southern North Sea energy companies to Lowestoft.