During the first nine months of 2022, volumes at the port of Rotterdam remained stable. Total throughput reached 351 million tonnes, a slight increase (0.3 percent) compared to the same period last year, while breakbulk traffic continued to grow.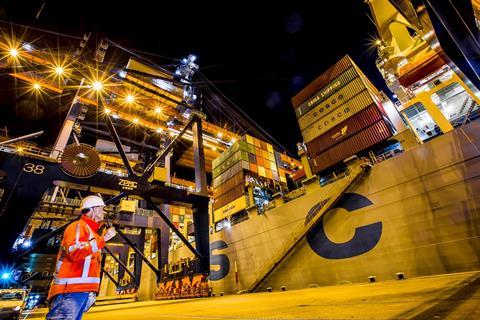 However, global disruption such as the war in Ukraine, sanctions against Russia, and the changes in global energy flows have all contributed to major shifts in the cargoes moving through the port.
The container segment saw an 8.6 percent drop in total weight and a 4.4 percent drop teus in the first nine months. As a consequence of the sanctions, container traffic between Russia and Rotterdam has almost come to a standstill; in the past few years, about 8 percent of container traffic was related to Russia, said the port.
The difference between tonnage and teus, according to Rotterdam, is because proportionally more empty containers found their way via Rotterdam.
On the other hand, ro-ro and other breakbulk traffic increased by 15 percent.
The cut-off of Russian natural gas caused energy prices to shoot up meaning that 24.8 percent of throughput was attributed to higher coal volumes as coal power plants were fired up again in order to cope with the lack of access to gas.
Port of Rotterdam Authority ceo, Allard Castelein, said: "The total volume makes it seem as if it is business as usual in the port, but the big changes, especially with respect to LNG and coal, indicate that the energy landscape has changed dramatically. With the high energy prices the energy-intensive chemical industry in particular is going through hard times. A faster energy transition makes us less dependent on geopolitical developments in the long term. In the short term, we have to do all we can to retain the chemical industry that is so important to our society."