Port operating company Portico, located in Portsmouth, UK, has taken delivery of mobile harbour crane from Konecranes.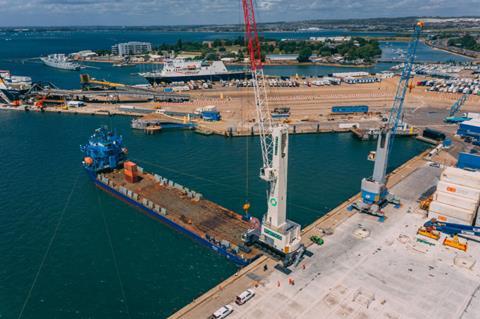 The GBP3 million (USD3.7 million) crane can lift up to 250 tonnes in a tandem operation. It will be used to handle some of the world's largest wind turbine blades, manufactured by MHI Vestas, as they arrive at the port.
Steve Williams, operations director at Portico, said: "Our current and prospective customers are moving to larger vessels, so this continued investment means we are able to manage expectations well into the future.
"For customers such as MHI Vestas it demonstrates our commitment that we are prepared to make the necessary investments required to future-proof the business.
"It also positions Portico as one of the few UK ports that can offer tandem crane lifts up to 250 tonnes, a specialised technique which provides great options for a variety of cargo requirements."