RMS Projects, in cooperation with CIMC, is adding a series of 10 multipurpose, heavy lift newbuildings to its roster.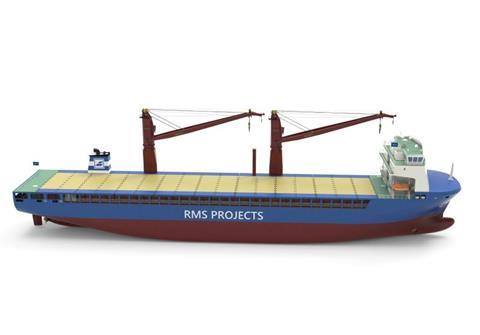 In its role as commercial manager, RMS Projects will take delivery of the first six units in 2024. The remaining ships will enter operation in 2025.

The 14,000 dwt vessels will be fitted with two 250-tonne cranes that are capable of handling up to 500 tonnes in tandem. The newbuilds will have ice-class 1A and hatchless notation.
RMS Projects said that with a 91.8 x 19.8 m lower hold and a 114.1 x 19.8 m tweendeck, as well as a clear deck area of 125.4 m x 25.6 m, the vessels are optimised for the carriage of project cargo for onshore and offshore industry.

www.rms-projects.de