The UK and Scottish governments have jointly confirmed that Inverness and Cromarty Firth Green Freeport and Forth Green Freeport have been successful in their bids.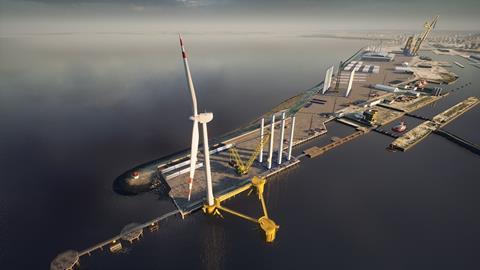 In February last year, Scottish and UK ministers agreed to establish two 'green freeports' in Scotland. The green freeports are backed by up to GBP52 million (USD63.5 million) in UK government funding.
As part of the bidding process, the successful locations had to demonstrate how they would regenerate local communities, deliver decarbonisation, establish hubs for global trade and foster an innovative environment to support levelling up.
The Forth Green Freeport (FGF) aims to drive a transition to net zero by 2045 with a focus on renewables manufacturing, alternative fuels, carbon capture utilisation and storage and shipbuilding, as well as the development of a new creative hub. The site includes the ports at Grangemouth, Rosyth and Leith, Edinburgh Airport, and a site at Burntisland.
Meanwhile, the Inverness and Cromarty Firth green freeport has a focus on floating offshore wind, nuclear and hydrogen that will drive a transition to net zero by 2045. The site includes the ports of Inverness, Cromarty Firth and Nigg and Inverness Airport.
It is expected that both green freeports will become operational in late 2023.