Seaway7 will supply and install inter-array cables for the Moray West offshore wind farm in Scotland.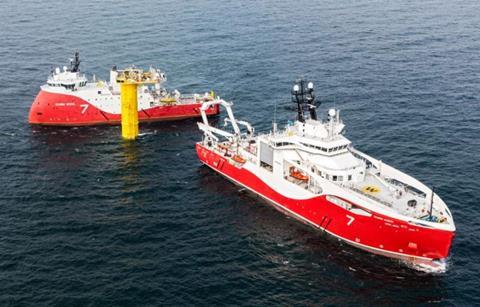 Supplied by JDR Cable Systems, Seaway7 will connect the cables to the wind turbines and the offshore substation platforms.
125 km of 66kV subsea cables will be fitted. Seaway7 will also install an interconnector cable buried in the seabed connecting to two offshore platforms. JDR will manufacture the cables at its facility in Hartlepool.
JDR sales director, John Price, said: "Moray West has an essential role to play in the energy transition and as a UK manufacturer we are delighted to have won this contract to support the UK energy market."
The Moray West offshore wind farm is part of the UK Ocean Winds (OW) project.