Silk Way West Airlines will purchase five Boeing 777 freighter aircraft, with delivery planned between 2023 and 2027.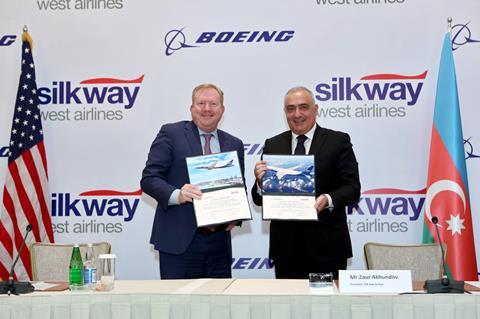 The B777F has a range of 9,200 km and a maximum payload of 102,000 kg (102 tonnes).
"We envision an integrated transport network in Azerbaijan, and airline transportation plays a critical role in this. I believe this contract will help solidify Azerbaijan's position as a regional transportation hub and a reliable airline partner in international trade and commerce," said Rashad Nabiyev, the minister of transport, communications and high technologies for Azerbaijan.