The USA's South Jersey Port Corporation (SJPC) has been awarded USD6.6 million in funding to support its ongoing efforts to reduce its carbon footprint.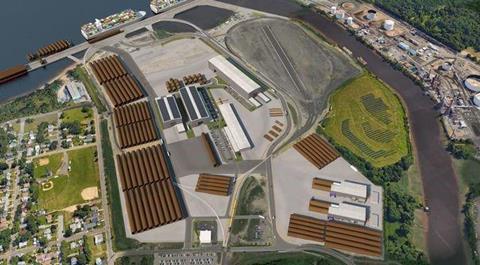 The funding forms part of New Jersey Governor Phil Murphy's USD100 million clean energy initiative. The aim is for the US state to be fully powered by clean energy by 2050.
SJPC will use the funds to replace 23 gasoline/diesel forklifts and other cargo handling equipment with electric-powered units and associated charging stations. The port authority plans to systematically convert all of its energy-consuming assets to zero-carbon within the next decade as suitable replacement equipment becomes commercially available.
SJPC ceo Andrew Saporito said: "We strive to make our operations cleaner and greener while also building the green economy on initiatives such as offshore wind development."
HLPFI's readers will recall that the port's Paulsboro Marine Terminal is positioning itself as a prime manufacturing site for offshore wind farms; in late 2020, the terminal was awarded a USD250 million investment to develop a state-of-the-art manufacturing facility to support this goal.