SSPL US, an affiliate of Swire Shipping, has signed an agreement to acquire USA-based Westwood Shipping Lines from J-WeSco.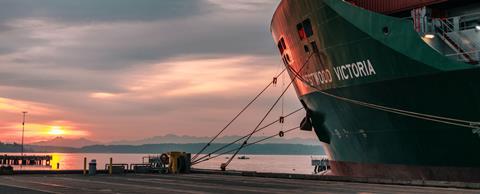 Swire Shipping said that the acquisition complements its growth strategy to widen its liner network while also integrating many of its shipping services with first-and last-mile land services.
Westwood services the transpacific trade, connecting Japan, South Korea and China to and from the Pacific Northwest.
"We are excited to welcome Westwood to the Swire Shipping family," said James Woodrow, managing director, Swire Shipping. "Over the years, we have been looking at strengthening our presence around the Pacific and Westwood, with its excellent safety standards, high quality reputation, cargo handling abilities, and long-term customer relationships, emerged as a strong choice."
Swire Shipping currently owns a multipurpose fleet providing a wide range of specialist customer solutions for containerised, project, heavy lift, breakbulk and mini-bulk cargoes.