Swissterminal is establishing a railfreight connection between Antwerp and Ottmarsheim, effective January 1, 2022.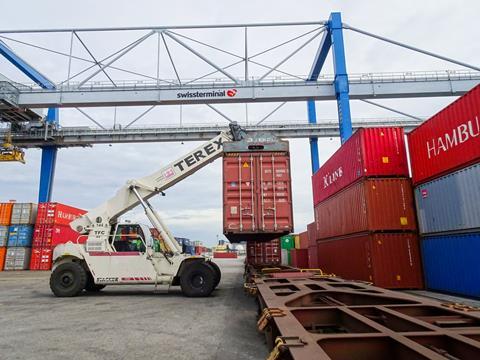 This transport service will begin with three direct roundtrips per week, each with the fastest overnight connection between the seaport and the Alsace region, offering 540 teu of capacity per week.
"With this addition to our rail network, we will bring new opportunities to the border triangle of France, Switzerland and Germany," said Roman Mayer, Swissterminal ceo. "Positioned on the river Rhine, Ottmarsheim is an important location for a wide range of shipping lines, freight forwarders and beneficial cargo owners. By rolling out this new rail service, we are not only meeting market demand with sustainable connections to one of Europe's most import ports, but we are also taking a step toward our goal of transforming Ottmarsheim into a rail hub catering to the entire tri-border region."
HLPFI reported in July 2021 that Swissterminal had taken over the operation of three inland ports in the Alsace region in France – Ottmarsheim, Huningue and Ile Napoléon.
The introduction of this rail service is the first in a series of progressive developments planned over the next months and years to enhance regional connectivity, said Swissterminal.