The Pacific Maritime Association (PMA) will provide a state-of-the-art training facility for longshore workers at the Northwest Seaport Alliance's (NWSA) terminal 46 in Seattle, the USA.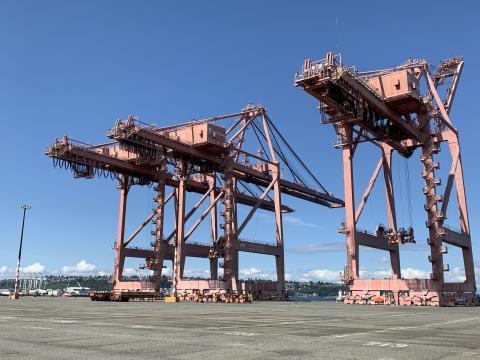 PMA currently operates a training facility at terminal 5. With phase one of the terminal 5 modernisation project nearing completion, PMA's operations are impacted by construction, making terminal 46 an essential move for continued training at the gateway, said NWSA.
The port authority approved the final ten-year lease for PMA to utilise terminal 46 for its regional training location. The facility will be equipped with a crane and will provide training opportunities for longshore workers and other maritime positions.
NWSA said that longshore workers move millions of containers and breakbulk cargo, and this requires skilled training to ensure efficient operations. As cargo volumes increase, the NWSA explained, the lease with PMA will ensure longshore workers are trained in operational and safety measures that will serve the gateway.
Stephanie Bowman, port of Seattle commissioner and NWSA managing member, said: "This state-of-the art training facility on Seattle's central waterfront is critical to making our deepwater seaports the most efficient on the West Coast."