The North East Local Enterprise Partnership has made a GBP4 million (USD4.96 million) investment into the port of Tyne's Tyne Dock Enterprise Park.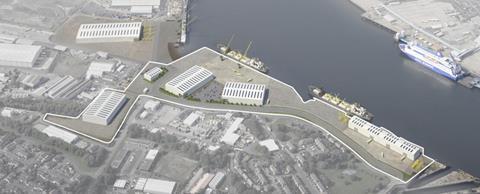 The investment supplements the GBP2.1 million (USD2.6 million) that the port has already invested in the site, which is intended to become a major offshore wind energy hub for the region.
Awarded through the government's Getting Building Fund, the grant funding has enabled major improvement to the site's quayside, including quay strengthening, allowing multiple offshore wind vessels to berth alongside Tyne Dock Enterprise Park. It has also funded the creation of a new access road, linking Tyne Dock Enterprise Park to the port of Tyne, and modern services to site.
The 7.1 ha site, which has 550 m of direct riverside frontage, is home to the newly opened port of Tyne operations and maintenance base for wind energy developer Equinor.
Matt Beeton, chief executive of the port of Tyne, said: "The modernisation of Tyne Dock – and the creation of Tyne Renewables Quay – provides a major wind hub to support the region's role in the green industrial revolution taking place in the North Sea. Tyne Dock sits at the centre of a growing clean energy cluster that is supporting businesses build out and maintain the country's major offshore wind farm development areas at Dogger Bank and Sofia."