Weathernews has launched a business unit for the offshore wind energy market.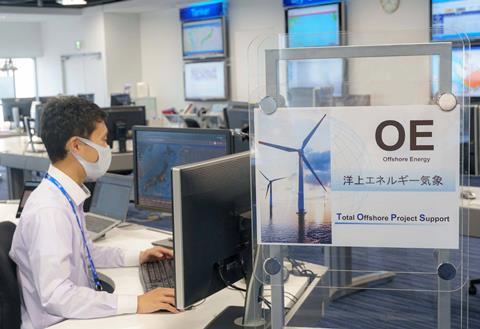 The company said that there has been a surge in the number of companies advancing into the offshore wind power industry in recent years, resulting in an increase in the demand for maritime meteorological information.
Previously, Weathernews has supported the marine transport side of the sector select optimum routes for vessels carrying construction equipment and materials, and has provided power generator forecasts to power companies. The dedicated business unit will provide comprehensive meteorological support for all aspects of offshore wind power projects, ranging from feasibility studies and project planning to construction, logistics, operation and maintenance.
It will also work on the development of an AI-based high-resolution prediction model to enable site-specific forecasts of winds, waves and currents.