Yacht Stevedore Solutions (YSS), part of specialist global transport and logistics company Peters & May, has been granted a 10-year non-restrictive stevedore license to operate within Port Everglades, USA.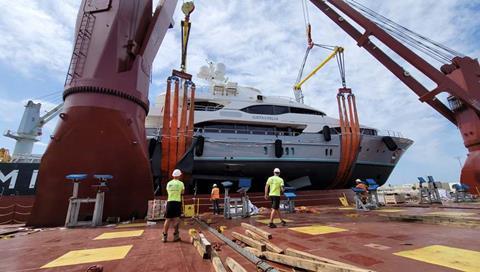 Peters & May said the license extension would open up business opportunities for YSS and allow it to pursue business beyond only yachts.
Since its launch in January 2022, YSS assisted customers with less than container load (LCL) work, from loading smaller boats to flatracks, to discharging them from containers. However, Its previous terminal handler's license was restrictive and limited it to pursue only business leads brokered by Peters & May.
Recently, YSS' loadmasters worked closely with its pool of skilled labour to lift a Benetti 144 Justa Delia, one of its largest and most complex yachts to date.