Our finalists for the 2020 Training Award, sponsored by RTL, have displayed innovative and considered approaches to training in the specialised transport and project logistics industry.
For this award, our judges were looking for a company that had adopted an innovative and successful approach to training staff, or a company that has provided a comprehensive training programme for the heavy lift and project logistics sector.
Our finalists this year displayed well-considered, consistent and successful training programmes, unique training techniques, and the teaching of the most up-to-date standards in the industry.
Our shortlist for the Training Award at the Heavy Lift Awards 2020:
Mammoet
The Mammoet Academy was founded in 2002 so that Mammoet could ensure its colleagues met and maintained the high standard of safety and quality expected by its customers. Since this time, it has gone above and beyond what is required to drive standards of learning forward within engineered heavy lifting. Over the past few years, this has been best demonstrated by its part in the European Crane Operators Licence (ECOL) project.
Project Professionals Group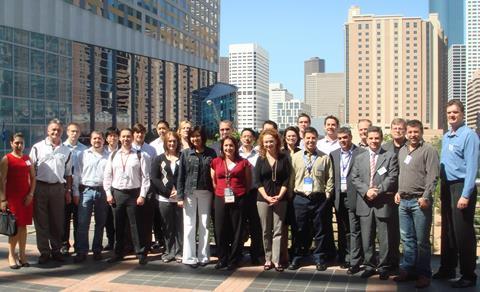 The PPG Certificate course in Project Forwarding Management has had 500 students from 90 countries over the last 11 years. It offers eight hands-on workshops over two days and is developed in conjunction with clients and third-party logistics providers to provide industry relevant training.
STA Logistic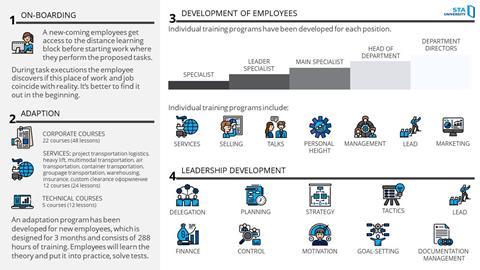 STA Logistic has invested a lot of time in the personal and professional growth of its employees through the development of STAUniversity. 90 percent of its employees have been involved in the training, which covers all departments including projects, airfreight, containers, combined cargo transportation, legal, finance, HR and IT.
The winner of this year's Training Award will be announced in October.
Find out more: www.heavyliftawards.com

RTL LLC specialises in project logistics, freight forwarding and customs clearance across Russia, Europe, CIS and Asia. Leading companies from the oil and gas, petrochemical, energy, and heavy industries trust RTL to deliver engineered technical solutions in support of their heavy transport requirements.