AAL Shipping has promoted Karim Smaili to general manager, AAL Middle East, and appointed Denis Elmanov as cargo superintendent to oversee its project cargo operations in the region.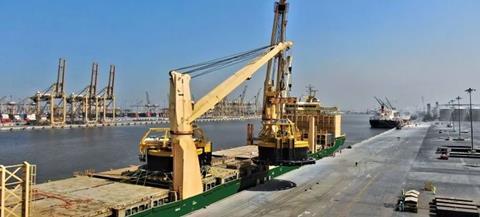 The appointments support the development of its trade connections from the Middle East with Southeast Asia, the USA and Africa.
Since the establishment of its Middle East office in Dubai in early 2015, AAL has seen its commercial presence increase to at least one multipurpose cargo sailing through the region each month via its Europe-Middle East/India-Asia liner service.
"AAL's growth within this highly competitive market can be attributed to the regularity of our sailings, dependability of service and flexibility of our cargo operations – especially with the complex cargoes we often carry and the challenges of the market and in-port operations before and during the pandemic," said Smaili.
"As well as already operating monthly liner sailings on the busy trade From Europe to Asia via the Middle East and India, we are also looking at westbound sailings from Asia to the Mediterranean and the Continent calling India and the Persian Gulf en route."
Smaili added that the Middle East has witnessed significant economic diversification and expansion of its industrial trade relations and capabilities over the past few years, not only importing project cargo to meet local need but also exporting steel and locally fabricated project heavy lift components.