You can now submit entries for the British International Freight Association (BIFA) Freight Service Awards.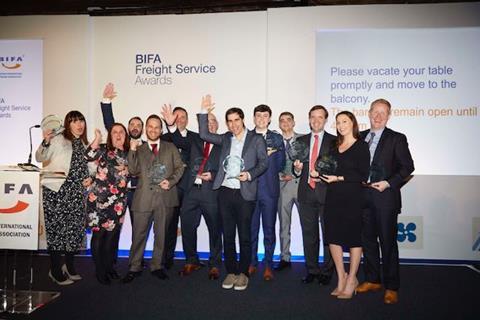 The awards, which are in their 34th year, are an important part of BIFA's plan to encourage its members in their pursuit of improved standards and excellence within the logistics and supply chain industry.
The Freight Service Awards are open to full members of the trade association, which represents UK companies engaged in managing the global movement of freight and international supply chains by all modes of transport.
The deadline to enter is October 6, 2022. Entry forms and guidelines for all 11 categories are available to download from the BIFA website. Finalists will be announced towards the end of this year, with the winners being revealed at the BIFA Freight Service Awards ceremony at The Brewery in central London on January 19, 2023.
General categories
Project Forwarding Award
Specialist Services Award
Staff Development Award
Supply Chain Management Award
Modal categories
Air Cargo Services Award
European Logistics Award
Ocean Services Award
Specialist categories
Cool & Special Cargoes award
Extra Mile award
Individual categories
Young Freight Forwarder of the Year Award
Apprentice of the Year