USA-based under-the-jib equipment specialist Bishop Lifting Products has acquired Westech Rigging Supply, which has locations in Eugene and Salem, Oregon.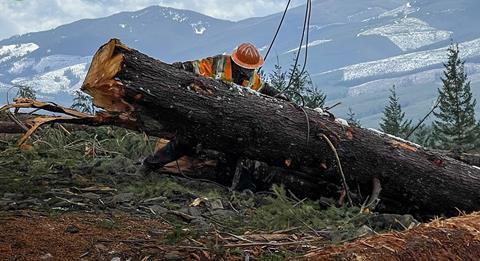 Westech marks Bishop's tenth acquisition since 2012 and is part of its ongoing strategy to become the country's leading provider of lifting products and services. Previous acquisitions include New York-headquartered All-Lifts earlier this year; Louisiana Crane & Electrical Services, American Wire Rope & Sling (AWRS) and Western Sling & Supply Company in 2019; Safeway Sling USA in 2018; and Matex Wire Rope in 2017.
Following the acquisition of Westech, current owner Nick Anderson will assume a leadership role at Bishop Lifting Products.
"We're excited to continue our growth through acquisition as we reach the milestone of 30 locations to serve our customers," said Harold King, president of Bishop Lifting Products.
"Westech expands on our service of the logging, utility, and related industries in the Northwest. We look forward to working with Nick and the Westech team as we continue to build out our national footprint to serve customers locally with our deep industry knowledge while providing our high-quality products to customers throughout the country via our online platforms."