Fred. Olsen Windcarrier (FOWIC) has been awarded a contract to transport and install monopiles for RWE's Kaskasi offshore wind farm off the coast of Germany.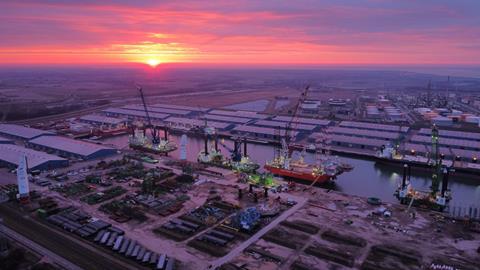 FOWIC will deploy its jack-up installation vessel Blue Tern, working alongside DEME Offshore's installation vessel Neptune. Blue Tern recently underwent upgrade work in Fayard in Denmark.
Gerard Toh, commercial manager at Fred. Olsen Windcarrier, said: "This is a very exciting project for us as this is our first monopile foundation scope. This is also the first time we have been contracted directly by RWE and we are glad to have been picked by them as a reliable and competent partner."
Following Kaskasi, Blue Tern is contracted for another offshore wind farm project.