Blue Water Shipping has been steadily expanding its present in the Asia Pacific (APAC) region in recent months. Continuing this trend, the company said that it is growing its operations in Malaysia.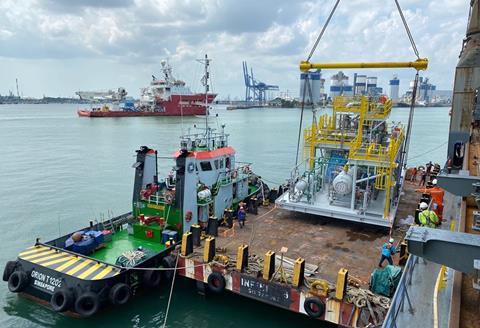 Blue Water has been represented in Malaysia since 2009 and now intends to grow the business further. "It is now time to further upgrade the setup in the APAC region," said the company, continuing its strategy to be present locally on a global scale.
Jason Goh, regional managing director – Asia Pacific Energy & Projects, added: "Proximity and flexibility are what our customers know us for. Delivering logistics solutions of high quality is supported by having connections to worldwide markets, and that is why we are really focusing on our core competences in these areas. We want to be the best in town wherever we play be it in Australia, China, Singapore, Papua New Guinea or Malaysia."
Recently, Blue Water opened five offices in the APAC region. "Recently, we won a big mining contract. We continue to be extremely successful within the oil and gas, and we are seeing exciting new opportunities within solar and wind. We just secured a large contract to ship about 1.5 million freight tons into Australia. During the last 10 years, we delivered transport and logistics to more than a dozen wind farms in Australia. With a growth of in-house competences, we are geared for even further expansion and success," added Goh.