Blue Water Group posted a profit of EUR25.8 million (USD30.5 million) in 2020, surpassing last 2019's record result of EUR25.7 million (USD30.4 million).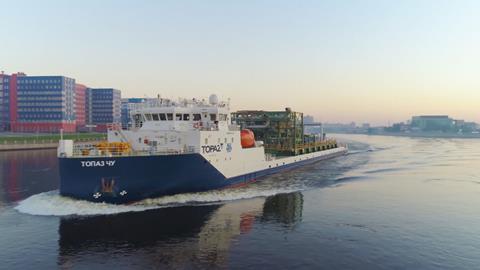 Covid-19 affected the turnover of Blue Water Holding; in 2020 this figure stood at EUR775.8 million (USD916.3 million) – a decrease of EUR85 million (USD100.4 million) compared to the year prior. However, Blue Water said it was still able to make a record bottom line due to a combination of optimisation and solid profit performances in many business segments.
The core activities within energy and projects; wind logistics; sea and air; as well as reefer sea performed exceptionally well, according to Blue Water. The strong performance within these areas is expected to continue in 2021.
"We are very satisfied to deliver a record result in 2020, which has been an extremely unusual and challenging year for many companies – including Blue Water," said Søren Nørgaard Thomsen, ceo of the company. "During the spring, we saw the first impact from Covid-19 resulting in decrease in some activities and great uncertainty in many markets. Our employees have made a considerable effort to create new solutions and possibilities for our clients in a challenging year. Thus we have managed to adapt and adjust our business during 2020. Together with a positive development in the market in the second half-year, this has generated the magnificent result.
"We expect a reasonable result for 2021. It will, however, not live up to recent years' record results, which in particular were influenced by our big transport contracts in Kazakhstan. These projects have now been completed. On the other hand, we expect continued strong development within our core activities and estimate a profit half as big as last year," added Nørgaard Thomsen.