Boskalis has installed more than 5,350 solar panels on the roof of its distribution centre in Vlaardingen, the Netherlands.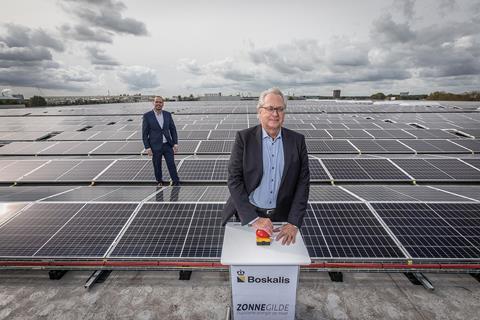 The distribution centre, which became operational mid-2019, provides global logistics support for various Boskalis projects.
Boskalis installed the panels in partnership with solar energy equipment supplier Zonnegilde and Triodos Bank Netherlands.
Peter Berdowski, ceo of Boskalis, said that the distribution centre is CO2 negative as it generates more electricity than it consumes. He added that this large-scale generation of solar power is an important step for Boskalis in realising its sustainability ambitions.
"Following in the footsteps of the distribution centre in Vlaardingen, we have also started installing solar panels on our campus in Papendrecht and are investigating options for further upscaling. This will bring us a step closer to achieving our CO2-neutral objective," he added.