The British International Freight Association (BIFA) has named Herbie Cobby as the chair of its virtual Young Forwarder Network (YFN).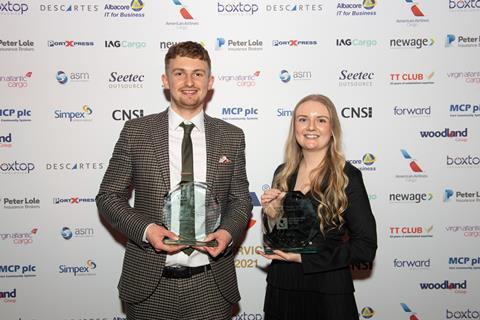 Cobby, who works for Geodis, is the current holder of the BIFA Apprentice of the Year award. He takes over from Laura Hobby, who during her 12-month tenure as chair of the virtual YFN has overseen the development of the network into a flourishing collective of young forwarders across the UK.
At the same time the chairs of the five regional groups within the YFN have recently reintroduced face-to-face meetings within their respective regions.
A total of 79 face-to-face and virtual networking events have been held since the inception of the YFN in 2019, that are an integral part of BIFA's attempts to improve the promotion of the sector, making it more attractive to younger people and providing forums from which to learn.