The port of Corpus Christi in Texas and Ares Management have signed a memorandum of understanding (MoU) with the aim of developing renewable energy infrastructure at the port and supporting the production of green hydrogen.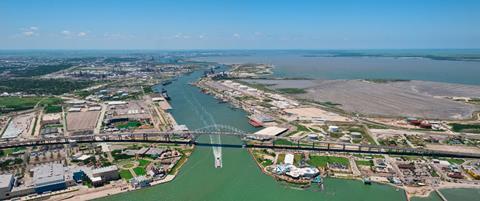 The MoU outlines preliminary provisions for a renewable energy and clean fuel hub that will comprise solar, battery storage and electrolyser facilities located on port-owned property.
The partners propose developing up to 210 MW of solar power capacity alongside a 840MWh battery storage unit, which will be capable of powering an electrolyser that can produce 9,000 tonnes of green hydrogen per year, with the possibility of expanding the facilities over time.
Sean Strawbridge, ceo at the port of Corpus Christi, said: "This project not only brings a new type of economic activity to our gateway, but it will directly meet the needs of our current customers, many of whom use hydrogen in their production processes."