deugro has launched its sustainable energy division, providing a dedicated global team to lead the company's long-term investment and commitment in delivering logistics solutions to support the global energy transition.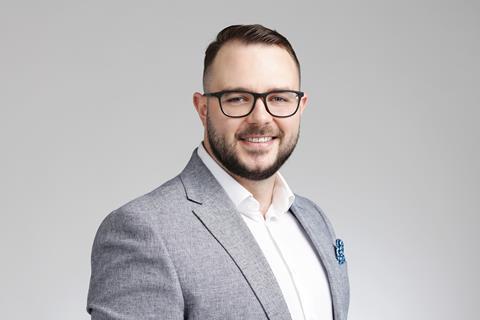 The team will support deugro's involvement in sustainable energy projects, including biomass, carbon capture, energy-from-waste, geothermal, hydrogen, on and offshore wind, solar and wave and tidal developments.
Daniel Cogbill (pictured), global head of sustainable energy at deugro, said: "deugro already has an impressive track record in providing award winning solutions to the renewable energy industry, and we are continuously looking at new ways to leverage our wealth of experience to provide assurance and drive maturity within the sustainable energy supply chain. We are committed to supporting the energy transition, and also designing new and future-proof technical logistics solutions across the diverse industries that sustainable energy covers."
Tim Killen, deugro's chief sales officer, said that with the sustainable energy division, the company is able to provide solutions to clients' supply chain and logistics challenges. "The global energy transition landscape is developing rapidly and in need of the technical skills, specialist assets and the wealth of experience we can provide," he added.