2019 was a historic year for Blue Water Shipping, which recorded its highest ever profit before tax at EUR25.7 million (USD28.8 million).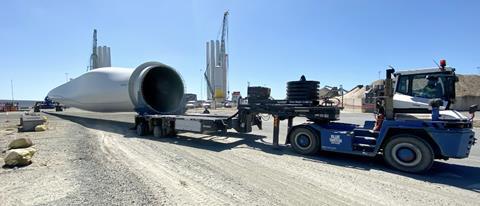 Turnover rose from EUR746 million (USD837 million) in 2018 to EUR858 million (USD962.8 million) in 2019 – a 15 percent increase. In 2018, profit before tax stood at EUR1.3 million (USD1.5 million).
Blue Water's energy and projects division is the primary reason for the record result. The division is in the process of executing several major logistics contracts in connection with the extension of the Tengiz oilfield in Kazakhstan. These projects commenced a few years ago and will run until 2021.
Core activities, such as reefer sea, port services, wind logistics and marine logistics, have also contributed positively towards the annual result.
"We are very satisfied with this record result which shows a significant rise in turnover and bottom line. We are in particular satisfied that we, through dedicated efforts, have managed to improve operations by optimising and enhancing the efficiency of our business parallel with maintaining a high level of quality and customer service," said Blue Water's ceo Søren Nørgaard Thomsen.
The outlook for 2020, however, is uncertain. "We finished the first quarter with nice figures – ahead of budget and ahead of last year. But during March, the level of activity dropped in some parts of our business, and as we do not know the time horizon for a normalisation of the world, we are more cautious about this year's result, which in addition to Covid-19 may be negatively affected if the low oil price continues," added Nørgaard Thomsen.
He continued: "As a company, we are well positioned for handling the current crisis and the opportunities that may present themselves. However, we are dependent on how fast and to what extent the business community gets back to business. This raises some uncertainty about the year's result which, however, is expected to be EUR7-18 million (USD7.9 - 20.2 million)."