Gebrüder Weiss has opened an office in Mersin, Turkey.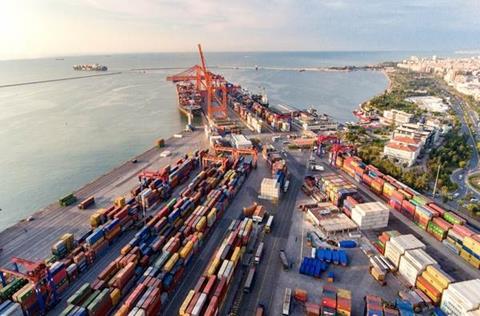 Mersin is a central logistics hub on the Mediterranean Sea for shipments to the Caucasus, the Middle East, and Central Asia. The office will provide air and sea freight services as well as intermodal land transport.
"Turkey is an emerging growth market and, with its location on the Mediterranean Sea, an important freight handling facility for transports between Asia and Europe. Mersin represents another region being developed by us for our customers, following on from Istanbul and Izmir. Favourable transport connections to the Mediterranean region as well as the proximity to industrial operations in the hinterland are all advantages offered by the new location," said Wolfram Senger-Weiss, ceo of Gebrüder Weiss.
Mersin is connected to the northern economic centres of Kahramanmaras, Konya and Kayseri, from which mainly textile and agricultural products, chemical industry and mechanical engineering are exported. "The key factor is the location's immediate proximity to producers. In addition to air and sea freight services, we also offer local customers pharmaceutical and multimodal transports as well as warehouse logistics and Customs clearance," added Çiler Keskinel, country manager air and sea Turkey at Gebrüder Weiss.