Georgia Ports Authority (GPA) has elected its board officers for the coming fiscal year and revealed better-than-expected results for the month of May.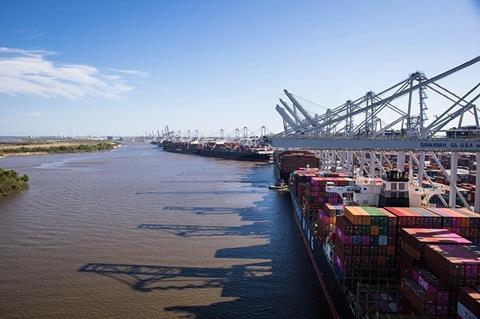 The port authority board elected Will McKnight to serve a second year as chairman, Joel Wooten Jr. as vice chairman, and Kent Fountain as secretary treasurer.
McKnight has been a part of the board since 2014, as secretary treasurer and vice chairman; he continues to serve as president of his family owned construction company McKnight Construction (MCK).
Wooten, Jr. is a founding partner at law firm Butler Wooten & Peak LLP. Fountain is president and ceo of Southeastern Gin & Peanut manufacturing company.
Throughout the pandemic, GPA has remained open for business whilst implementing safety practices to protect workers and port users.
The port has reported relatively strong results, given the Covid-19 crisis. Griff Lynch, executive director said: "While our deepwater terminals have seen challenges…our long-term outlook remains positive."
The authority cites that its port of Savannah Garden City Terminal handled 337,359 teu during may 2020 – a year-on-year decrease of 9.7 percent. For the fiscal year to date, container trade has decreased by 0.5 percent (in teu) compared with 2019. From July 2019 to May 2020, the total volume of cargo handled by the port tons increased by 1 percent.