Germany-based Group7 recently received achieved the ISO 27001 data security certificate.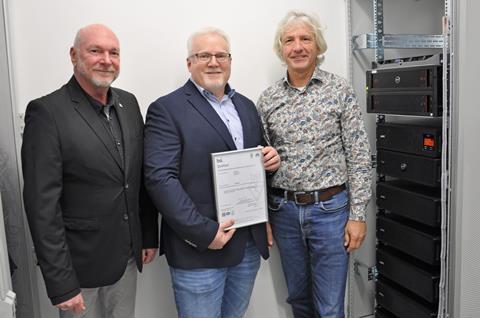 The certification confirms that the integrity and the availability of information is in accordance with their respective protection requirements at the certified companies. "According to the German statistics office Statista, 46 percent of all companies in Germany have experienced at least one cyber attack within the past 12 months. In order for Group7 to withstand such attacks in the future, we made appropriate efforts years ago and consistently continue investing in data protection," said Günther Jocher, managing director.
"With the ISO 27001 certificate, we have put our processes to the test once again and increased data security even further."
As part of ISO 27001, the project team validated many processes and procedures. This included protecting valuable and sensitive information from unauthorised access, maintaining the integrity of the data from unauthorised or unknowing changes, effective access controls to sensitive areas and efficient risk management.
Klaus Spielmann, vice president and head of legal department at Group7, said: "The initial feedback from our customers about the certification is highly positive. In the selection criteria for logistics service providers, data security is moving higher and higher in the priority list."