Heavy lift services specialist Henry Abram & Sons, part of the Malin Group, has secured a contract with BAE Systems to transport and launch a Royal Navy Type 26 vessel on the banks of the River Clyde, Scotland.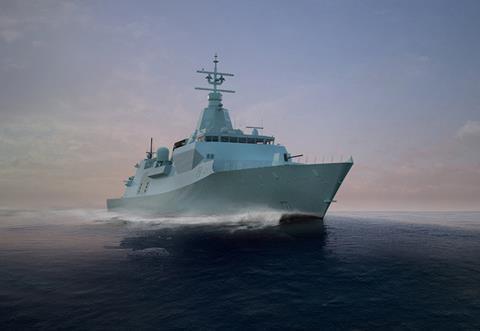 The project involves loading the ship onto a bespoke semi-submersible launch barge, before moving downriver and submerging at a specially selected site to float off and launch.
John MacSween, Malin Group's managing director, said that the project will be executed on behalf of the Ministry of Defence and will involve a team of local naval architects and engineers for the next four years, as the company helps launch the first batch of vessels.
A joint venture between Malin Group and Augustea will be responsible for modifying the barge to accommodate the size of the Type 26 vessel. After the modification, the barge will be one of the largest in Europe and be based on the Clyde between projects, said Malin Group.
"Thanks to BAE Systems we will be able to bring a new capability to the Clyde in the form of one of the largest floating dock barges in Europe and sincerely hope this attracts other significant marine manufacturing projects to the west coast of Scotland," added MacSween.