Broekman Logistics signed a long-term partnership with Liebherr Logistics to provide value-added logistics services and warehousing.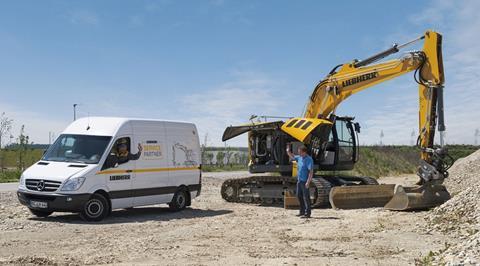 Liebherr Logistics currently supplies 70 sales companies and their worldwide customers with spare parts from 12 Liebherr production companies. It operates a 46,500 sq m logistics centre in southern Germany. To boost its global capabilities, Liebherr partnered with Broekman Logistics in the Netherlands.
Broekman Logistics will become an extension of Liebherr's supply chain in Western Europe, offering a range of logistics and warehousing services from its facilities in Born, Limburg.
The partnership covers Customs clearance, warehousing, picking and packing of Liebherr spare parts. In a second phase, the partnership will extend to kitting of products, along with sea and airfreight activities.
Ron Kuijpers, director of business development for Broekman Logistics, said: "Our central location in the Limburg region, the multimodal transport options and the proximity to Liebherr's end markets enables us to optimally execute the supply chain for Liebherr's spare parts business."
Joerg Stroebele, managing director for Liebherr Logistics, added: "This is for Liebherr a first-time cooperation project with a 3PL, for which we have been looking for a trusted and experienced partner who is thinking along with us during the entire process."