UK-headquartered broker Air Charter Service (ACS) has appointed Brian Rodriguez as head of its Florida operation, based in Miami.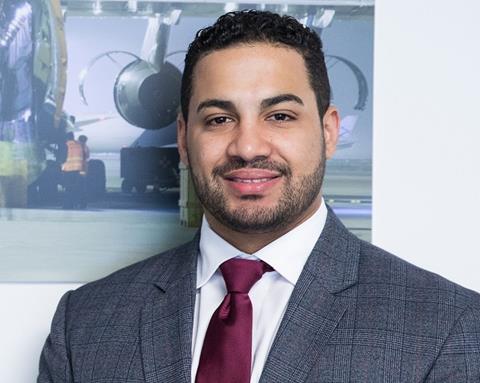 Rodriguez has worked for ACS for more than 10 years, moving from the company's US headquarters in New York to Miami seven years ago. He currently serves as vice president of ACS Miami.
"This is the natural progression for Brian and I am sure that he will take his new position of president of ACS Miami in his stride, given his knowledge of how ACS works. He has been in the Miami office since its inception in 2015 and has mentored several of the team there. He is the ideal person to push the further growth of ACS in the region," said Richard Thompson, president of ACS Americas.
Rodriguez said that ACS Miami has plans for expansion, continuing the growth it has experienced in the first six months of the year. He added: "In terms of revenue we've seen a 39 percent increase when compared to the same period last year, and a 20 percent increase on pre-pandemic figures."
ACS as a whole also posted impressive results for the first six months of its financial year (Febuary 1 – July 31), with recorded sales reaching USD770 million, an increase of 49 percent compared to last year.
ACS founder and chairman, Chris Leach, commented: "Last year was our record year, with revenue of USD1.8 billion, but at the halfway point we were not in as good shape as we are for this one. All three divisions of cargo, private jets and group travel have truly outdone themselves.
"Over the past two years we have been fortunate enough to have been very successful, in no small part due to the diversity that our global presence and three main divisions gives us. Different divisions and regions peaked at different times over last two years but, for this year so far, the peaks seem to have come all at once."
The cargo division generated 44 percent more revenue than at the halfway point of 2021, as supply chains continue to struggle. "We expect a cooling of the market at some point and there are signs of it in certain regional markets and sectors," said Leach. "However, as of September, we have not seen that translate to a slowdown of our overall cargo business."
He added: "The largest growth, however, is in our EBITDA – rising by more than three times last year, to a record USD70.4 million for the year to date.
"We expect that much of the market will slow down in H2, and we do not expect to see anywhere near the level of growth we saw in H1. However, we expected the same for H1 of this year and look where we are, so I guess there is all to play for in the remainder of the year."