Sarens Siba South Africa has opened a depot in Brits, South Africa, that will offer equipment and services specifically for the regional mining industry.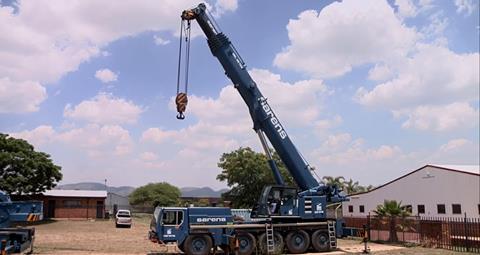 The Sarens depot in Brits includes a yard with offices, meeting rooms, maintenance facilities and parking facilities.
It will offer mobile cranes with capacities ranging from 20 to 110 tonnes and rough-terrain cranes with a capacity up to 60 tonnes. It will be supported by other Sarens departments, with mobile cranes up to 500 tonnes, and crawler cranes from 16 to 600 tonnes.
Brits is known for its mineral-rich mines, but the areas of Rustenburg, Marikana, and Bethanie are also expected to benefit from the location of the depot.
"Additionally, it offers strategic advantages to clients in the mining industry, allowing them to achieve quicker turnaround times for crane requirement needs, as well as saving on mobilisation costs," said Sarens.