Wallenius Wilhelmsen has reshuffled its management team to accompany adjustments in its corporate structure.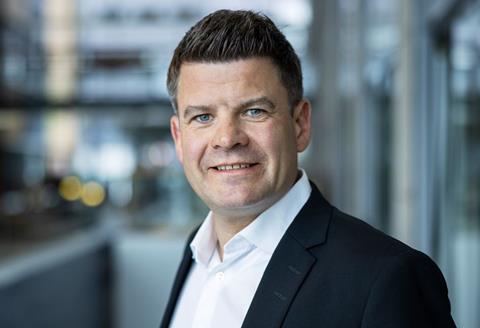 "The main objective is to strengthen our existing business by focusing on the transition towards zero-emission while scaling up our digital excellence in developing and delivering services to our customers as well as maintaining safety and compliance," said ceo Lasse Kristoffersen.
Changes to the business structure includes the establishment of a business unit to develop and scale digital supply chain services, as well as the launch of the Orcelle Accelerator taskforce that will drive the transformation towards clean energy sources, with the aim to introduce zero-emission, end-to-end services by 2027.
The group executive management team will consist of Torbjørn Wist, chief financial officer; Wenche Agerup, chief people and corporate affairs officer; Anette M. Koefoed, chief communications and marketing officer; Gro Rognstad, acting chief technology and information officer; Pia Synnerman, chief customer officer; Xavier Leroi, chief operating officer shipping; and Mike Hynekamp, chief operating officer logistics and digital supply chain solutions.
In addition, there are four units and functions reporting to the ceo: ARC ceo Eric Ebeling; chief sustainability officer Anette Rønnov; Jon Tarjei Kråkenes, head of the Orcelle Accelerator; and a corporate strategy role that has yet to be appointed.
"Since I came to Wallenius Wilhelmsen in June 2022, I have spent time getting to know the company, but most importantly, the people and the culture. We have also updated our strategy and based on that decided to make some adjustments to the corporate structure and management team," Kristoffersen explained. "The new company structure will enable us to deliver in the short term and help us develop our ambitions in the medium to long term. We will lead the way in transforming shipping and logistics towards a decarbonised, digital and resilient future."