Spain-based crane and heavy lift company Grúas Aguilar has added 11 Liebherr mobile cranes to its fleet.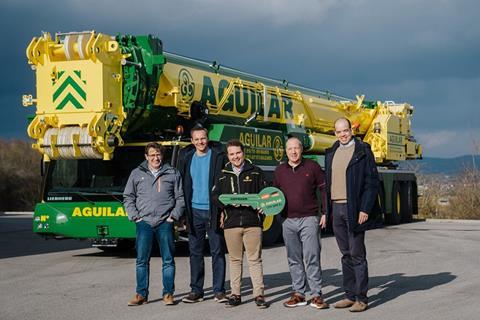 The models included an LTM 1060-3.1, an LTM 1070-4.2, an LTM 1090-4.2, an LTM 1150-5.3 and an LTM 1230-5.1, with maximum load capacities ranging from 60 – 700 tonnes.
The company also took delivery of a Liebherr LTM 1650-8.1 all-terrain crane. "We chose this eight-axle mobile crane with a lifting capacity of 700 tonnes to replace a 500-tonne unit. As a result, this new model perfectly complements our fleet in the heavy-duty sector," said company owner, Luis Aguilar.
The cranes will be utilised for work on civil engineering, industrial, wind power and port development sites in Madrid and Palma de Mallorca in Spain.