Airpes has led the collaborative design of a grab for handling steel or aluminum coils in semi- and fully-automated electric overhead traveling (EOT) crane applications.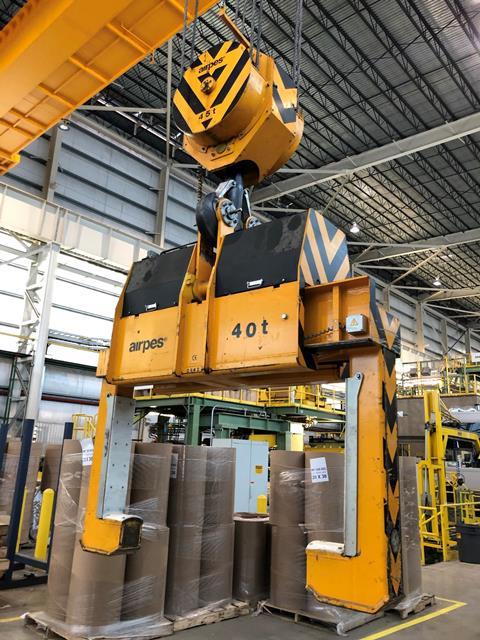 The automation-ready grab, which will typically be utilized to lift 25 to 60-ton (22.7 to 54.5-tonne) coils, is a standard product but can be adapted to suit end users' requirements. Currently, two 30-ton (27.2-tonne) and two 25-ton (22.7-tonne) grabs are in production, but numerous others are under offer.
It can be adapted to a rigid mast crane, a wire rope hoist, an existing crane, in various capacities and duty cycles.
According to Tad Dunville, general manager at Airpes Americas, the coil grab also improves safety, as it eliminates hand contact with coils.
He added: "The concept of automation-ready is here to stay. Under-the-jib equipment is a critical component in any semi- or fully-automated material handling system; problems in this area will dramatically impact a project or production process.
"Previously, there was no steel coil grab formally designed for automation applications — most were modified after delivery by the next person in the value chain."