UK-based Allelys has added a Gottwald AK 912 pedestal crane to strengthen its heavy lift crane capabilities.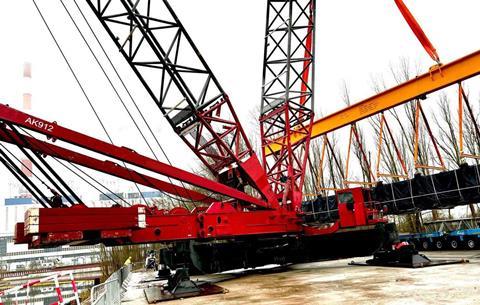 The crane has a lifting capacity of 1,200 tonnes and a main boom length of 113 m.
"As a business, we've been through a period of significant growth over the last few years and we plan to continue with this progression over the years to come. The purchase of the AK 912 is testament to this and provides an additional heavy lift crane option within the market," explained Charlie Latham, chief commercial officer at Allelys.
"The addition of the AK 912 supports our dedication across all of the heavy industries and, alongside the LG 1550 already in the fleet, solidifies our expansion into the civil infrastructure market".