CM Labs Simulations is hosting a virtual trade show from April 20-21, 2021. The event will feature the latest innovations in crane and heavy equipment training.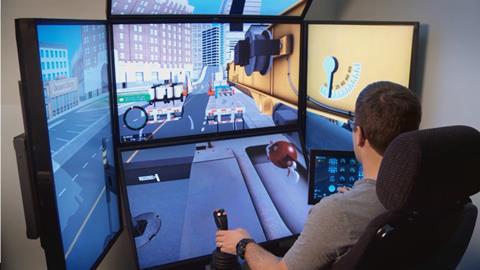 The virtual tradeshow will include product demonstrations and presentations from representatives of organisations such as: Manitowoc Cranes, National Centre for Construction Education and Research (NCCER), Crane Industry Services, John Deere, Conewago Enterprises, The American Line Builders Apprenticeship Training Center, SOMA College, and CM Labs.
"This event includes eight sessions covering a variety of topics on construction training technology," explained Drew Carruthers, CM Labs' director of product management and strategic partnerships. "Day one will present innovations in lift training and technology. Day two will feature sessions focused on safer, more efficient earthmoving operations."
Attendees will obtain insights into new construction innovations, the latest advances in operator assistance tools, training capabilities, and award-winning simulation technology.
The agenda includes: a session on preparing operators for the worksite with new simulation technology; a presentation from Manitowoc on using simulation for product adoption; and a panel discussion with Crane Industry Services and the NCCER.
Register here.