Irish material handling solutions provider Combilift has reported that despite the hurdles presented by both Brexit and the Covid-19 pandemic, demand for its forklifts remains strong.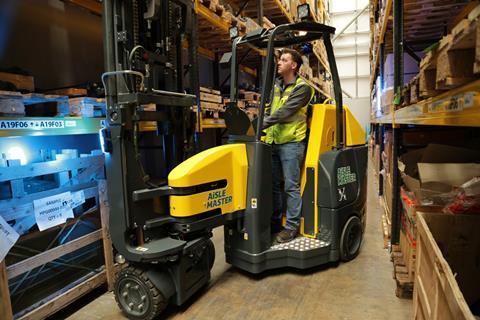 In the early days of the Covid-19 pandemic, Combilift suspended production for three weeks. This allowed the company to implement a series of measures to maintain its productivity, which HLPFI reported on in 2020.
According to ceo and co-founder Martin McVicar, production has since creeped back up to reasonable levels, albeit not quite where the company was hoping it would be.
McVicar explained that despite production slowdowns, a decline in sales, and Brexit concerns, Combilift is optimistic about its 2021 prospects.
Speaking on Brexit disruption, McVicar said: "Although it isn't what we as a business wanted, the outcome [given the potential outcomes] was the best we could have possibly anticipated."
Combilift ships its vehicles to the UK on a delivered duty paid (DDP) basis, which meant its customers did not experience disruption, and any additional administration costs were not passed on, according to McVicar.
Moreover, McVicar explained that Combilift utilised its Customs clearance expertise gained from its global operations to minimise disruption. The company became an Authorised Economic Operator (AEO) in June 2019. This valuable certification helped it weather the Brexit storm. "When you are AEO approved you are a trusted trader, and your goods flow more freely," McVicar explained.
One trend arising of the Covid-19 pandemic has been the growth in e-commerce. Combilift has launched a unique Aisle Master Order Picker forklift to better serve the sector.
Part of Combilift's family of aisle master products, the truck has additional features suited for order picking. It features 12 m of lift height, a low entry point for the operator, 360-degree visibility, and a patented steering mechanism.
Looking forward, McVicar said that Combilift expects to be producing a lot of its Aisle Master products particularly in 2022. He added that, looking at the company's order intake during January 2021, there are also reasons to be optimistic about the year ahead.