Italy-based S.I.M.I. has received 24 Cometto SPMT modular axle lines and accompanying accessories.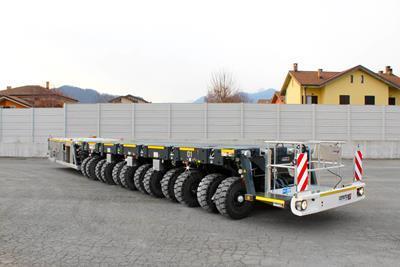 S.I.M.I. received three four-axle modular self-propelled electronically steered (MSPE) trailers, two six-axle MSPE trailers, and two power pack units.
The company also received accessories that will enable side-by-side coupling, and a front operator platform, equipped with a radio remote control connection device.
Cometto said that S.I.M.I. has experienced steady growth in the domestic oversize load market, but over the last decade has extended its services in foreign markets with projects in Europe, Africa, and the Middle East.