Cranecorp, based in Western Australia, has added two five-axle cranes to its fleet – a Demag AC 160-5 and a Tadano ATF 220G-5.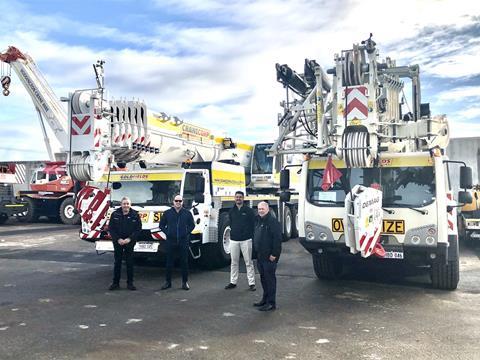 Cranecorp will send the Demag AC 160-5 to the Goldfields area and the Tadano ATF 220G-5 will be put to work in the Pilbara region. Both cranes will perform maintenance and shutdown work, as well as working on expansion projects at Western Australian mine sites.
"We are a growing company and the two cranes are well suited to the business in that they are very flexible. For example, the way the counterweight configuration works allows us to send the cranes to competitively undertake lifts of a wide load range without the need to always mobilise with the full counterweight set; thus making the cranes both operationally versatile as well as economically versatile, which is ideal given the remote locations and distances we have to contend with," explained Cranecorp ceo Rod White.
The Demag AC 160-5 has a maximum lifting capacity of 160 tonnes, while the Tadano ATF 220G-5 has a maximum payload of 220 tonnes.