Dynamic Load Monitoring (UK) is reinvesting in its hire fleet, as demand grows for short and mid-term use of products such as its running line monitors (RLMs)DLM .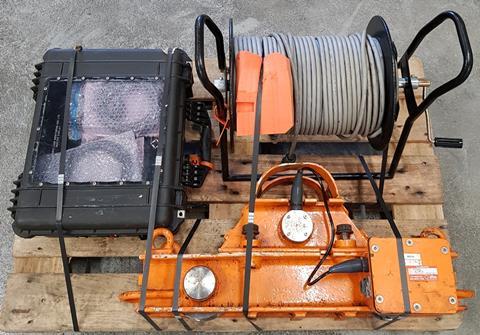 DLM's standard range of RLMs (15-tonne, 60-tonne, 200-tonne capacity) are designed specifically for harsh marine-type environments. They are typically used in cable laying, towing, mooring and other winch operations to measure and record line tension. Available in cabled or wireless configurations, they can be integrated into existing vessel systems, or supplied as stand-alone systems with individual or multi-input HMI displays, with touch screen and data logging capabilities, said DLM.
The company also has available for hire telemetry or cabled tensile links, handheld displays, compressive load cells, shackle load cells, saddleback monitors, cable counters, and an extensive range of grapnels.
Jamie Woodcock, business development manager at DLM, said: "Our hire department is increasing all the time and we are constantly investing in the fleet to meet the ever growing technical and specialist demands of our customers, as well as being able to service multiple projects with identical requirements at the same time. We hire to multiple industries, predominantly subsea cable laying, lifting, rigging, testing and inspection. This is what makes us different: we have various products for a range of industries."