EFG Scandinavia – part of the EMS Fehn Group – has mobilised a CC 3800 lattice boom crawler crane to northern Sweden where it will be put to work on a wind farm project in the Markbygden.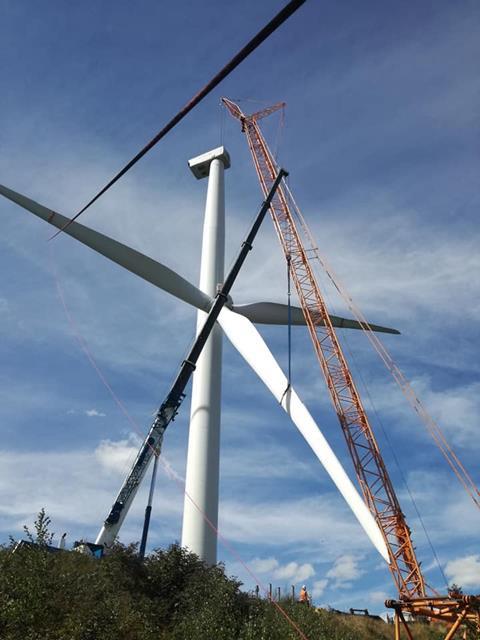 The CC 3800 can lift components up to 105 tons (95.3 tonnes) to a height of 140 m and has a maximum payload of 650 tonnes. EFG is now responsible for the rigging, operation and movement of three CC 3800s in the region.
One of the other CC 3800 cranes is located in Björkhagen; another is in action outside of Piteå. EFG said that to transport the cranes to project sites across northern Sweden, it works with two of its German sister companies: Bremen-based EMS Log, and Lübeck-based Europatrans.
"We are talking about roughly 30 truck loads when taking one of the big cranes from one location to another," said managing director Tom-Roar Solhaug. "And to erect a CC 3800, two smaller cranes are needed," he added.
EFG Scandinavia has several further mobile and crawler cranes in use, which vary in capacity from 100 to 300 tons (90.7 to 272.2 tonnes).