Crane and heavy haulage contractor Grupo Força Diseño & Ingenieria has taken delivery of used Liebherr cranes.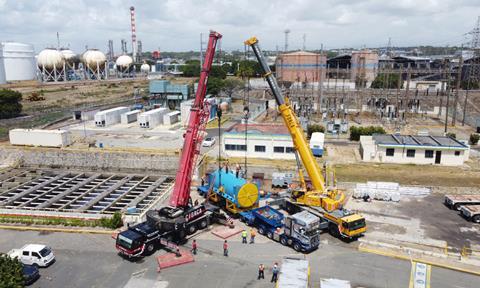 The delivery included two LTM 1130-5.1 cranes, an LTM 1200-5.1, and an LTM 1220-5.2.
Força, based in the Dominican Republic, said it decided to purchase used mobile cranes as a low-cost alternative to buying new ones. The cranes have been refurbished by Liebherr and inspected by crane experts to ensure they are safe for use.
Jhon Modesto, owner of Força, said that, since Força does not have a mobile crane service outlet nearby, having access to well-trained service engineers from Liebherr's Mexico division was a major criterion in the company's purchase decision.
Força will mainly use the cranes for service and expansion work at electricity plants, work in the mining industry, and port expansion projects, according to Liebherr.