Germany's crane and engineering group Eisele has taken delivery of a Tadano ATF-220-5.1 at its factory in Lauf an der Pegnitz.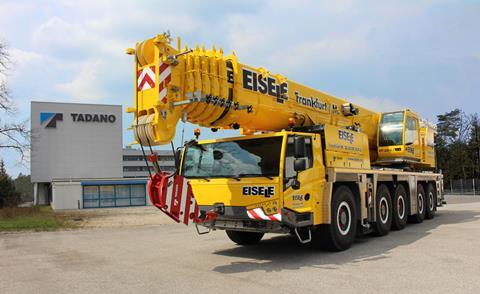 Tadano said that the 220-tonne capacity crane is efficient in any configuration and the detachable main boom boosts flexibility.
The ATF-220-5.1 has compact dimensions, the crane manufacturer added, measuring 15.2 m x 3 m x 4 m. With a radius of up to 38 m and a hook height of 69.5 m, the five-axle crane can cover a very large working range. Without a counterweight, ATF-220-5.1 can lift up to 64.1 tonnes.
Claus Eisele, managing director of Eisele, said that the crane is "powerful, comfortable to drive and robust. They also boast low operating costs thanks to the separate engines for the superstructure and the carrier".
Also boosting its fleet is Arbeitsbühnen Gagarin, which has taken delivery of a Grove GMK3060L-1 all-terrain crane, equipped with a new carrier cab.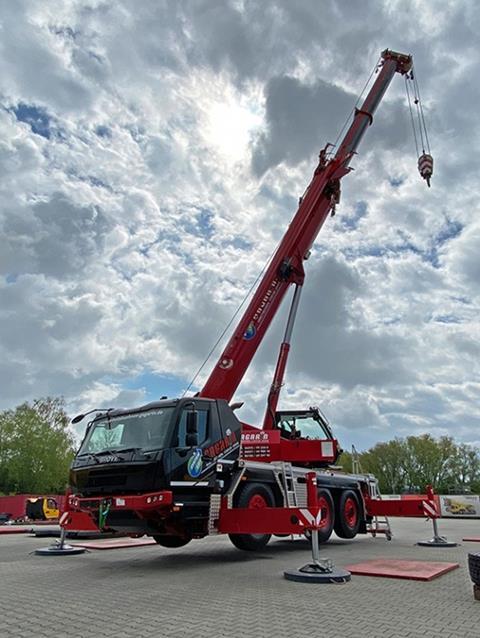 The 60-tonne capacity machine features a 48 m-long boom. With its additional 8 m-long swingaway jib the Grove all-terrain crane can reach over obstacles easily. In addition, the BirdView system improves the operator's all-round visibility when driving and a boom head camera is especially helpful when lifting loads indoors and in halls, Manitowoc explained.
The latest generation of Grove carrier cabs was officially launched for three-axle Grove all-terrain cranes at the end of last year. According to Manitowoc, the carrier cab provides an ergonomic, comfortable and user-friendly work environment.