Ireland-based Kavanagh Crane Hire has purchased AC 4.100L-1 and AC 5.220L-1 mobile cranes from Tadano.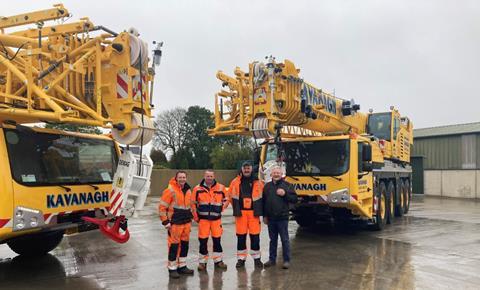 The company placed the same order back in 2017. Kavanagh Crane Hire managing director Pat Kavanagh said: "The reason we decided on these two models again was that we find their quality, performance, and reliability to be absolutely unbeatable."
The AC 4.100(L)-1 all-terrain crane has a lifting capacity of 100 tonnes. The AC 5.220L-1, meanwhile, can lift 220 tonnes.