UK-based lifting equipment hire company LGH has added a number of Ganterud L20 yokes to its load levelling range of equipment.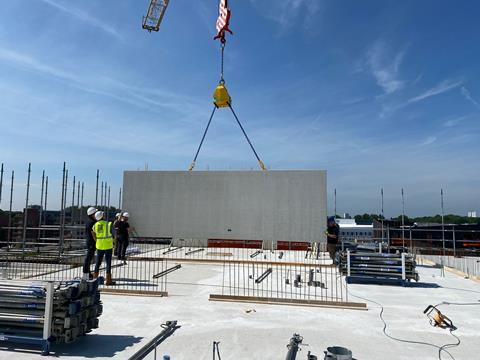 The Ganterud L20 yoke can handle both light and heavy objects up to 20 tonnes and reduce the installation time of prefabricated buildings by up to 30 percent, eliminate potential damage and improve safety by using a radio-controlled alignment of the chain, said LGH.
Edwin Boelens, European sales director at LGH, added: "We have experience of the prefabricated housing in the EU as it is standard practice over there and with the UK government's stated objectives in modern methods of construction (MMC), we can see the direction of travel here and wanted to invest today in this innovative time-saving solution."
He added: "Currently modular housing construction in the UK accounts for around 10 percent of the market but the three factors that will drive its growth, namely affordability, sustainability and availability, are now aligned. We are looking to seize these opportunities with companies at the cutting edge of modern methods of construction".