Brazil-based cargo handling company Darcy Pacheco has taken delivery of a Liebherr LTM 1500-8.1 mobile crane.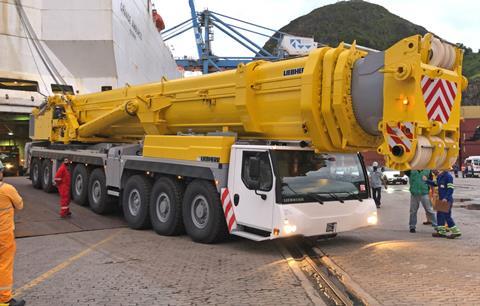 Eduardo Silver, maintenance director at Darcy Pacheco, explained that the company decided to invest in another 500-tonne capacity LTM 1500-8.1 model to cater to an increasing demand for a crane in this capacity class.
The LTM 1500-8.1 arrived in Brazil in November 2020. Its first job involved supporting the expansion of a paper factory. Following this, the crane is going to be deployed for wind turbine assembly, according to Liebherr.
In a separate order, Hamburg-based Krandienst Schulz decided to invest in nine Liebherr mobile cranes ranging in capacity from 60 to 650 tonnes.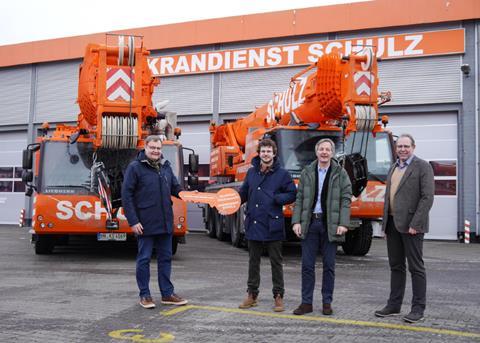 The order includes an LTM 1060-3.1; LTM 1070-4.2; LTM 1090-4.2; LTM 1230-5.1; LTM 1300-6.2 and the LTM 1650-8.1.
Günter Sichward, Krandienst company owner, said: "We are continuing to pursue our strategic plan to standardise our crane fleet. We decided on Liebherr because Liebherr offers the best overall package – powerful machines with innovative technology and uniform operation."
Krandienst Schulz now has 27 Liebherr mobile cranes in its fleet, which it said are used in the construction and petrochemical industry, at ports, and in general industry.