Russian crane service provider M-Kran lifted coke drum components using a newly acquired Demag CC 8800-1 crawler crane at the Kstovo oil refinery east of Moscow, Russia.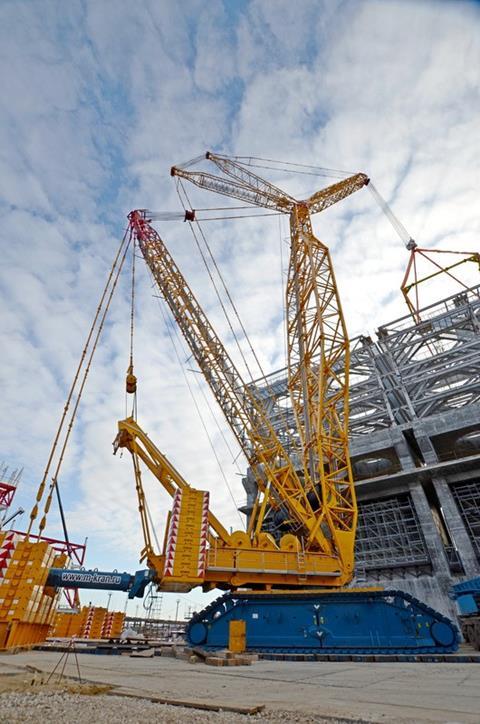 The crawler crane was delivered from the manufacturing plant in Zweibrucken, Germany directly to the site in Russia. With assistance from Demag technicians, the crane was assembled over three weeks.
For the lifts, the CC 8800-1 was equipped with Demag's boom booster equipment – a 66 m main boom with a 48 m extension, and 295 tonnes of counterweight. The lifts were carried out with an additional 520 tonnes of counterweight.
The heaviest loads lifted were six steel supporting structures, each weighing between 200 and 400 tonnes.