Mammoet has added eight cranes to its fleet of equipment in the Middle East, Africa, and Caspian region.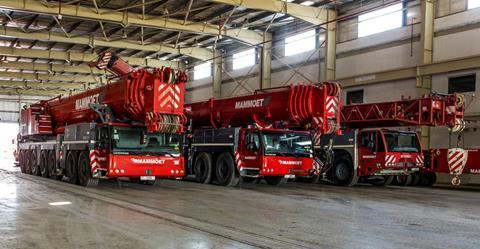 The company has boosted its roster with a 600-tonne capacity crawler crane; four all-terrain cranes ranging in capacity from 100 tonnes to 400 tonnes; as well as three 35-tonne rough-terrain cranes.
With regional headquarters in Dubai, UAE, Mammoet operates in Azerbaijan, Bahrain, Egypt, Kazakhstan, Mozambique, Nigeria, Oman, Qatar, Saudi Arabia, and South Africa. Mammoet's upgraded fleet will be available to customers across all sectors in the region, including the power, petrochemical, mining, renewables, and civil construction industries.
Mammoet said the expansion complements is diverse fleet and bolsters its capacity in the region. Shortly after arrival, the cranes were deployed on various construction projects.